Hello lovely people. What an intense past few days we've had. We went away to the Gold Coast for a few nights for our 3 year wedding anniversary. We stayed at the
QT Hotel
(amazing!). It was overcast and a little rainy but it was on the Saturday when it really started to bucket down. We missed the main storming of the Gold Coast but we can home to storming at our own place. We lost power for nearly two nights and a day and apparently we have a water shortage for a few more days so we have to go back to doing the water restrictions we had when we were in a drought.
We are blessed that the floods didn't hit Brisbane like it did in 2011 but my heart goes out to the towns like Bundaberg that got hammered. They have had a horrific time.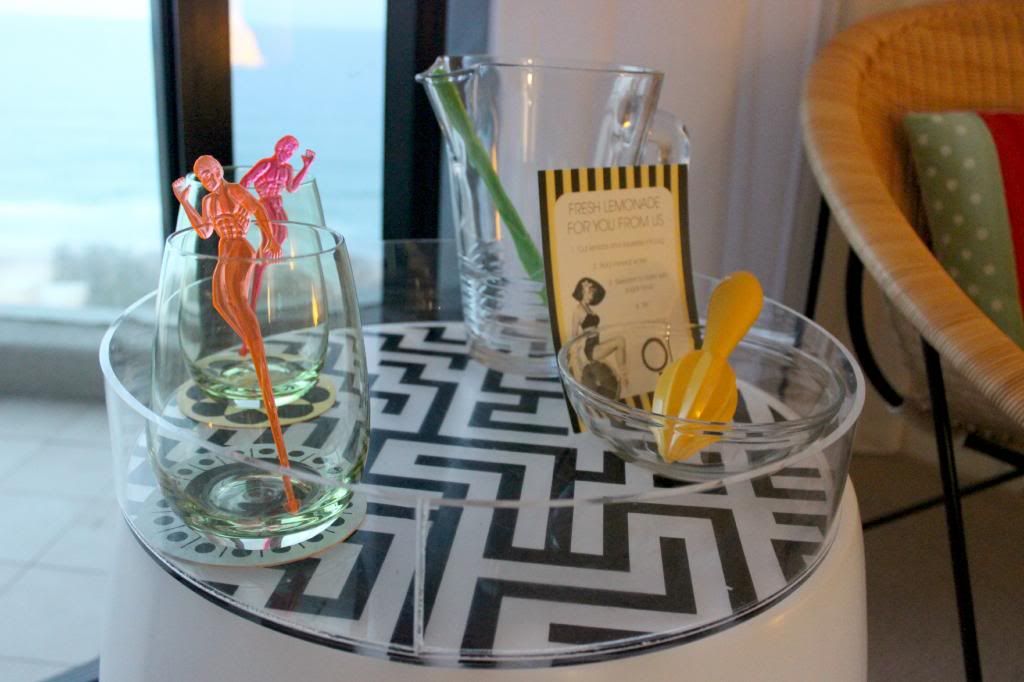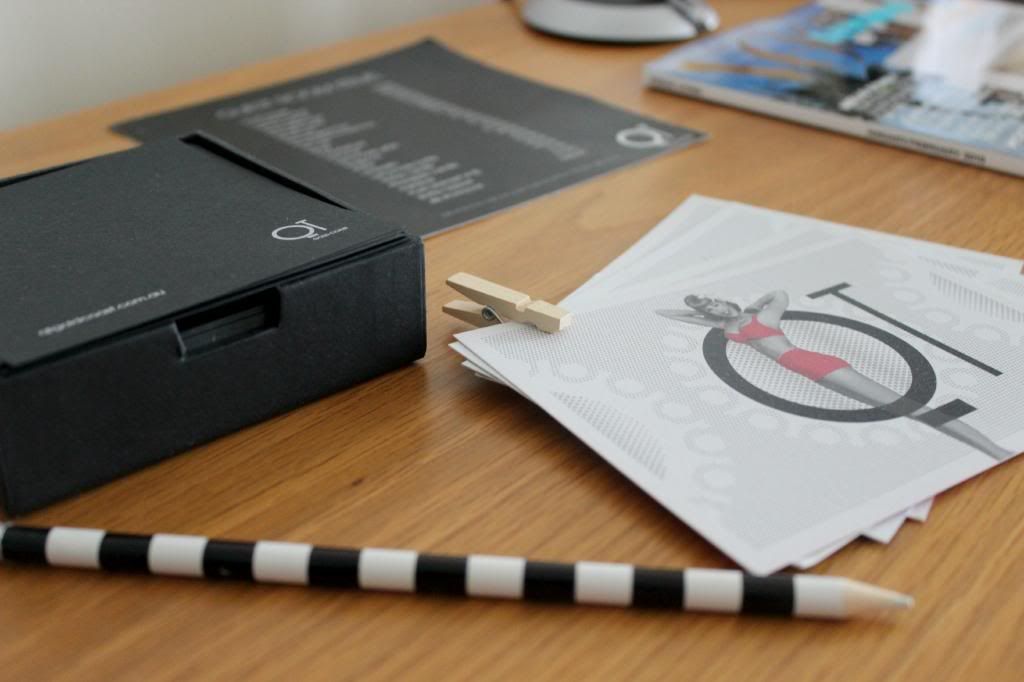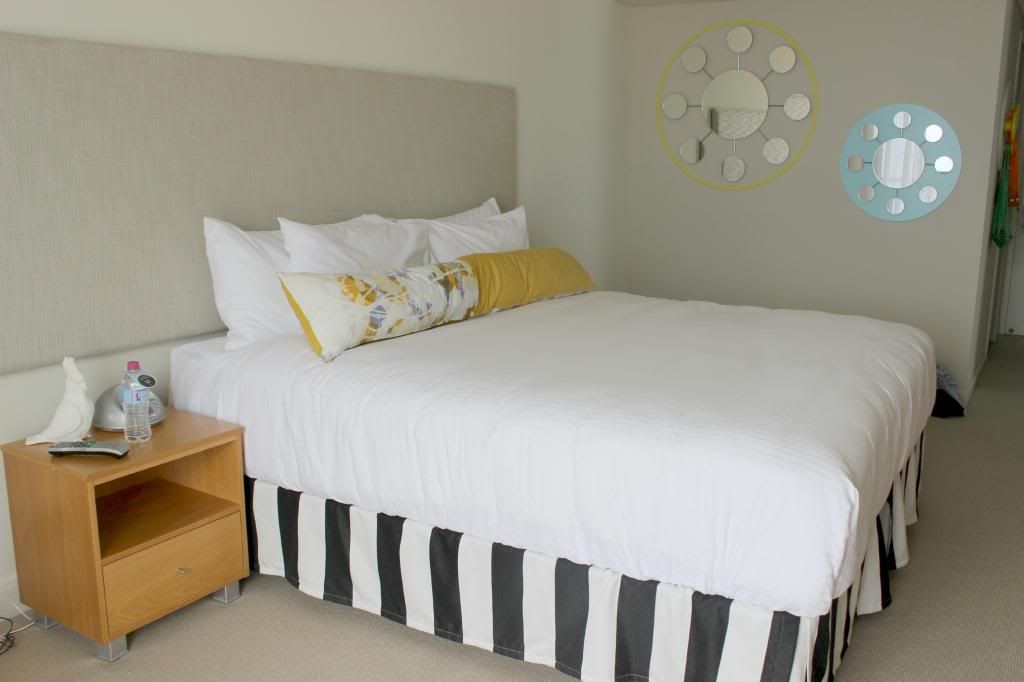 1. This was on the afternoon we arrived. It wasn't too bad yet weather wise
2. You can make lemonade in your room. They have the ingredients in the lobby and it tasked amazing.
3. This is what we woke up too on our actual anniversary
4. Me on our anniversary. We went shopping, had lunch and went out for dinner at night at the hotel restaurant called
Bazaar
, one of the best dinners I ever had!
5. Jason reading on his iPad. We did lots of reading because of the weather
6. The awesome pencils, paper and postcards in the room
7. The bed and part of the room. The design was amazing! In fact the whole hotel was so aesthetically pleasing
8. This was the day after our anniversary. Still very overcast
9. With my beach outfit. I love this playsuit it's so comfy. We decided to try the beach out anyway. It was still good even with no sun. It was warm and I relaxed on the sand.
10. The wind blowing my little deer dress. I love this dress too.
This is a beach selfie I took on Instagram (come say hello @graciebellabutterfly) which
Micaela
said the funniest comment about me being at a nudie beach because you can't see my swimmers. So this is for you Micaela :)
This is the second year our anniversary got rained out but I guess that's what we get for getting married at this time of the year (our honeymoon was also rained out). Next time we said we will just have dinner on our anniversary and go away a few weeks later instead.
And it's my birthday on Friday 1st Feb so I will be taking a flex day off work and having a me day :) Have a good rest of week.